Whitton Plumbing History
Whitton Plumbing has been serving Arizona homes and businesses for over 30 years. The company was founded in 1982 by Ron Whitton, Sr., whose professional standards reflect his deep commitment to strong family values.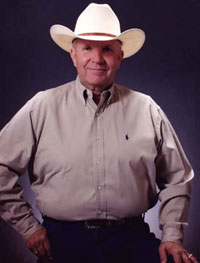 And, indeed, Whitton Plumbing is a family affair. Owned and operated by the Whitton family, Whitton Plumbing has built a tradition of professional excellence and superior workmanship as the company has grown to become one of the largest contractors in the Southwest.
SATISFIED CUSTOMERS
We at Whitton Plumbing owe our success to our many satisfied customers, to whom we dedicate our best effort and practices in order to assure the highest quality work. But we understand that excellent customer service begins before a plumber reaches your door. When you make a call to Whitton Plumbing, we work with you to determine the best time to dispatch a plumber promptly, based on your schedule. Using our sophisticated global positioning system, Whitton Plumbing sends a plumbing specialist from the location closest to you, no matter if you happen to be in the metropolitan Phoenix or Tucson area.
PROFESSIONAL PLUMBERS
With Whitton Plumbing, plumbing and home remodeling truly are family traditions, and we honor these traditions by employing plumbing professionals who have years of industry experience. We see to it that they are well-versed in the most up-to-date, technological advances in plumbing so that they can meet even the most difficult plumbing challenges. To make sure our plumbing professionals remain at the top of their game, we require that they receive ongoing training and education in the latest quality, safety and manufacturer-certified courses.
ALWAYS AVAILABLE
Whitton Plumbing is Arizona's one source for all plumbing solutions. Our team of plumbing professionals is available 365 days a year. And, because we don't charge overtime or weekend rates, you never have to worry about hidden fees or undisclosed costs.
Over 75,000 satisfied Arizona households will agree that Whitton Plumbing is Arizona's top plumbing company. We offer free phone estimates for plumbing repairs and projects, and we guarantee a rapid response to your plumbing needs 24 hours a day, seven days a week.
Valley Wide: (480) 291-1111
Tucson: (520) 505-3236