24 Hour Emergency Plumbing Services in Maricopa AZ
Our Popular Residential Services
We are happy to provide Plumbing Services to the city of Maricopa, Arizona
ALWAYS AVAILABLE
Whitton Plumbing is Arizona's one source for all plumbing solutions. Our team of plumbing professionals is available 365 days a year. And, because we don't charge overtime or weekend rates, you never have to worry about hidden fees or undisclosed costs.
Over 75,000 satisfied Arizona households will agree that Whitton Plumbing is Arizona's top plumbing company. We offer free phone estimates for plumbing repairs and projects, and we guarantee a rapid response to your plumbing needs 24 hours a day, seven days a week.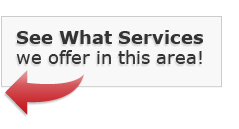 SATISFIED CUSTOMERS
We at Whitton Plumbing owe our success to our many satisfied customers, to whom we dedicate our best effort and practices in order to assure the highest quality work. But we understand that excellent customer service begins before a plumber reaches your door. When you make a call to Whitton Plumbing, we work with you to determine the best time to dispatch a plumber promptly, based on your schedule. Using our sophisticated global positioning system, Whitton Plumbing sends a plumbing specialist from the location closest to you, no matter if you happen to be in the metropolitan Phoenix or Tucson area.
Other Service Areas Whitton Plumbing Provides Services to:
Almeria @ Rancho El Dorado
Alterra Manors
Coldwater Ranch
Crystal @ Cobblestone
Destiney @ Alterra
Discovery
Glenwilde
Homestead
Horizon @ Glennwilde
Inaugurals @ Desert Cedar
Inaugurals @ Glenwilde
Juniper @ Desert Passage
Maricopa Meadows
Moonlight @ Cobblestone
Moonlight @ Cobblestone
Rancho El Dorado
Rancho Mirage Heritage
Sage @ Desert Passage
Sage @ Desert Passage
Santa Rosa Springs
Signatures @ Desert Cedar
Silver Meadows @ Alterra
Sorrentina @ Rancho El Dorado
Sunrise @ Cobblestone
Terrafina @ Rancho El Dorado
Veranda
Watercress @ Desert Passage
To Request Plumbing Services Click Here
Remember: Whitton Plumbing charges by the job and we never charge off-hour prices.
Weather in Maricopa
---
| | |
| --- | --- |
| Station: | |
| Collected: | |
| Current: | ° F |
| High: | ° F |
| Low: | ° F |
---
Today:

Tomorrow: