24 Hour Emergency Plumbing Services in Chandler AZ
Our Popular Residential Services
We are happy to provide Plumbing Services to the city of Chandler, Arizona
Proven Results
Whitton Plumbing has been serving Chandler Arizona residents for many years. As you can see from the community list below we do a lot of new construction in Chandler so we are very familiar with city ordinances and construction methods that are used and have a proven track record. It stands to reason with all our experience we would make a great choice for any of your plumbing needs, whether it be a new water heater, repairing pipes or new bathroom fixtures. Our service technicians stand ready to help you with any plumbing problem you might have 365 days a year 24 hours a day. Remember we never charge weekend or overtime rates and we always quote jobs up front so there are no surprises.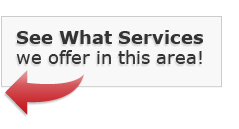 Water Conservation
The City of Chandler has a great website that has lots of information about water conservation. Below is a synopsis of how Chandler residence can do their part by conserving water in the Arizona desert:
When it rains in the valley we still need to continue to conserve water, our watersheds only collect water from the Salt and Verde River watersheds that are far north and east of Chandler.
Most of household water usage comes from outdoor irrigation. One slow drip can waste 20 gallons a day. Please make sure to check misaligned or cracked sprinklers frequently.
Did you know that the taller your grass is the less water it requires? Deep watering less frequently will conserve water and help your grass and landscape plants to stay healthy.
The City of Chandler has several rebate programs for those that choose to install low water use landscaping. Contact the Water Conservation Specialist at the city website for more information.
Water Quality
Did you know that the City of Chandler performs up to 100 tests on your water every day? The city wants to make sure your water is safe for consumption and meets the Federal Government standards for water safety.
Whitton Plumbing understands that your water is safe to drink but it might not taste great and it may still leave hard water deposits on your kitchen and bathroom fixtures. Contact us to find out more about a water treatment system that may help your water get from safe to safe and tastes great too!
Energy Efficient
Most people want to help the environment and conserve water were they can, but even more are interested in saving money on their monthly bills too. Whitton Plumbing has numerous products that can help you in that quest. Energy Efficient products such as heat pumps and recirculation pumps can get you well on your way to saving over 50% on your water heating expenses each month. Check out some of our Energy Efficient products here.
Other Service Areas Whitton Plumbing Provides Services to:
Aegean Cove @ Fulton Ranch
Belmonte
Caribbean @ Fulton Ranch
Classics @ Geneva Estates
Crossings @ Gila Springs
Gallery @ Fulton Ranch
Hamilton Park
Markwood
Mediterranean @ Fulton Ranch
Portello @ Dobson Crossing
Reflections @ Avalon
Reids Ranch
Traditions @ Avalon
Tuscon Springs
Watermark @ Ocotillo
To Request Plumbing Services Click Here
Remember: Whitton Plumbing charges by the job and we never charge off-hour prices.
Weather in Chandler
---
| | |
| --- | --- |
| Station: | |
| Collected: | |
| Current: | ° F |
| High: | ° F |
| Low: | ° F |
---
Today:

Tomorrow: