24 Hour Emergency Plumbing Services in Tempe AZ
Our Popular Residential Services
We are happy to provide Plumbing Services to the city of Tempe, Arizona
Plumbing Services
Whitton Plumbing offers a complete range of services to Tempe, Arizona. We have partnered with many of the largest home builders in Arizona, some of which had their start in Tempe. This partnership has given us the unique experience of building more than 75,000 homes over the last 25 years. But we don't just help in the construction of new homes; we also provide all the products and services you need to keep your plumbing up and running at top efficiency. We can help you with your kitchen or bathroom remodeling project or help you on your way to going green with more energy efficient products such as water heaters and low flow toilets.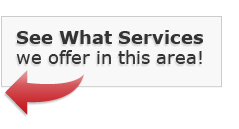 Conservation of Resources
The City of Tempe is very conscious about conserving resources and is a city that is very friendly to consumers and producers of green energy. First Solar, one of the largest manufacturers of solar power components in the world has its home in Tempe.
Water conservation is high on the list of priorities for most cities in Arizona and that is especially true for Tempe. Because we live in the desert, even during years when water is plentiful, it is up to us to help do our part to conserve these resources. Conserving resources has never been easier, and in most cases this means saving money for you also. In addition to conserving water there are Government rebates and utility rebates for those interested in products such as a new solar water heater that can start saving you money right away.
Water Sources
The drinking water in Tempe is produced at two water treatment plants. One in North Tempe near Papago Park and the other in South Tempe named the Johnny G. Martinez Treatment plant and the South Tempe Water Treatment plant respectively. Each plant gets it water from various sources including: CAP (Colorado River), Salt River, Verde River and several wells located throughout Tempe.
Changes in the sources for each treatment plans are experienced frequently as different areas of Arizona receive precipitation and as watershed management changes throughout the year. Because of this Tempe residence will experience a different blend of water hardness, dissolved solids and chlorides as the city treatment plants adjust to ensure your water is safe for consumption.
Water Treatment
The City of Tempe is required to ensure your drinking water is safe to drink. They perform over 100 tests on your water each month to ensure your water meets the Arizona Department of Environmental Quality and the EPA standards.
Whitton Plumbing has several water treatment systems that can help you get a more consistent quality of water from city treatment plants. These in-home systems can remove any remaining trace levels of contaminants and other chemicals from your water left by the city treatment plants. This will help prevent hard water deposits and other buildup that can corrode your plumbing system and give a longer life to your pipes, faucets and water heater in addition to a much better tasting water.
To Request Plumbing Services Click Here
Remember: Whitton Plumbing charges by the job and we never charge off-hour prices.
Weather in Tempe
---
| | |
| --- | --- |
| Station: | |
| Collected: | |
| Current: | ° F |
| High: | ° F |
| Low: | ° F |
---
Today:

Tomorrow: