24 Hour Emergency Plumbing Services in Mesa AZ
Our Popular Residential Services
We are happy to provide Plumbing Services to the city of Mesa, Arizona
Plumbing Services
We offer a complete range of services to Mesa residents. Our team of plumbing professionals are available 365 days a year and you will never be surprised by weekend or overtime rates. All services are quoted up front and you pay by the job not by the hour for all services rendered.
There are a lot of plumbers in Mesa but not many can say they have been doing business since 1982. Mesa is the home of our headquarters and we take pride in doing great work for our city.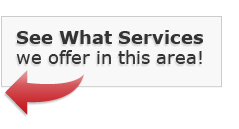 Water Conservation
In today's market everyone is trying to do more with less. The City of Mesa website gives these recommendations regarding water conservation that will save you money on your city bill each month:
Take advantage of the summer monsoons and turn off your sprinklers when it rains. Click here for a site that tracks rainfall in Arizona.
Reduce your landscape watering 30 to 50 percent by adjusting your irrigation each season.
Summer monsoons and lightning mean power outages. Replace the battery in your irrigation timer once a year (if it has that option) to maintain your programs and clock during an outage.
Did you know that a typical pool loses about 2,500 gallons to evaporation in July. Click here for helpful information from the City of Mesa website.
Consult your local garden center for the amount of water required by your landscape plants. Established plants older than two years in the ground can thrive with much less water than new plants.
Use a Solar Water Heater
Mesa is a great city to go solar. With the many great tax incentives and credits from the electric and gas company you can get a efficient water heater that is very affordable.
Even better is the fact that your new system will start putting money back in you pocket very quickly. What better way is there to GO GREEN than saving you some green!
Other Service Areas Whitton Plumbing Provides Services to:
Bella Via
Classics @ Cameron Ranch
Cooper @ Keighley Place
El Pedrigal
Murfield Village
Reids Ranch
Sienna Estates
To Request Plumbing Services Click Here
Remember: Whitton Plumbing charges by the job and we never charge off-hour prices.
Weather in Mesa
---
| | |
| --- | --- |
| Station: | |
| Collected: | |
| Current: | ° F |
| High: | ° F |
| Low: | ° F |
---
Today:

Tomorrow: